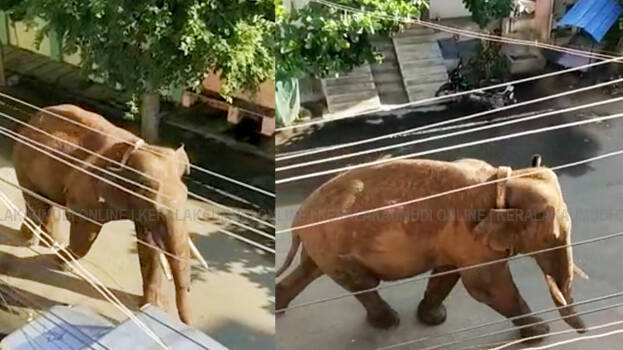 IDUKKI: Arikomban destroyed five vehicles on its rampage run in Cumbum town of Tamil Nadu. People who ran away in fear fell down in a hurry and got injured. The forest officials are working on ways to tranquilize the giant by today.
The forest officials also confirmed the presence of a wound in the trunk of Arikomban. Meanwhile, the Tamil Nadu police have asked the natives of Cumbum to strictly remain at home. The forest officials will reach the government for permission regarding tranquilizing the giant. Theni SP has also reached Cumbum town to monitor the proceedings.
The Tamil Nadu government is readying Kumki elephants in case the Arikomban gets rogue and stays longer inside the human habitat. As of now, the elephant is moving toward its old turf of Chinnakanal. The Kerala forest officials are also strongly monitoring the happenings. Two days before, Arikomban reached near Kerala borders in the dark of the night just 12 km separated from Kumily.