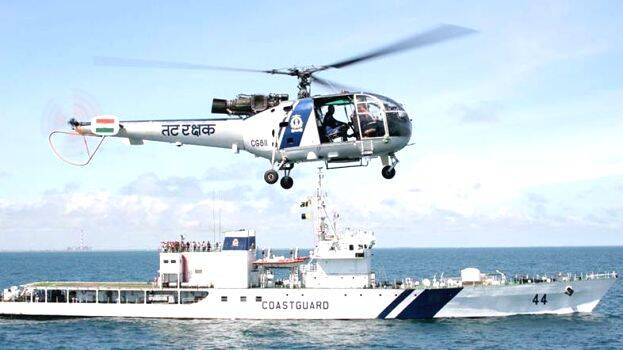 THIRUVANANTHAPURAM: The Coast Guard will get an independent air base (Coast Guard Enclave) near the domestic airport in Thiruvananthapuram for maritime rescue and search operations. The District Collector has issued a notification to acquire 0.2832 hectares of land belonging to Pettah village near the Valiathope intersection in Cheriyathura ward for the air base. The social impact study has also been completed. The air enclave consists of the search and rescue operation unit's air wing and technical area.
The Ministry of Defense gave permission for the enclave in 2019 after the Coast Guard said that the absence of an airstrip in Thiruvananthapuram was hampering rescue operations at sea. Aeroplanes had to be flown from Kochi to rescue those stranded at sea during Cyclone Okhi. Once the Vizhinjam port becomes a reality, water traffic and accidents will increase. The airstrip is also required for emergency response as the region is home to strategic institutions like VSSC and BrahMos.
The airport authority had decided to allot 1.42 acres of land adjacent to the cargo terminal of the domestic airport to the Coast Guard for the air enclave. The project was delayed when the Adani Group, which later took over the management of the airport, decided to give the land only after preparing the master plan for the development of the airport. With this, it was decided to acquire private land in Cheriyathura for the air enclave.
The Collector has published the social impact assessment report and the list of lands to be acquired. In March 2020, the government had given administrative permission for land acquisition. The social impact study was done by Planet Kerala. The Coast Guard will pay the cost of land acquisition to the government.
Sea rescue mission will be strengthened
Once the air base is ready, four planes can carry out rescue operations at a time
By being able to operate independently through the air base, the Coast Guard will be able to function more effectively.
Planes need not be brought from Kochi for search and rescue operations. A rescue operation can begin immediately from the enclave
10.96 crore- Estimated Cost of Coast Guard Enclave in 2019. The entire cost will be borne by the central government.