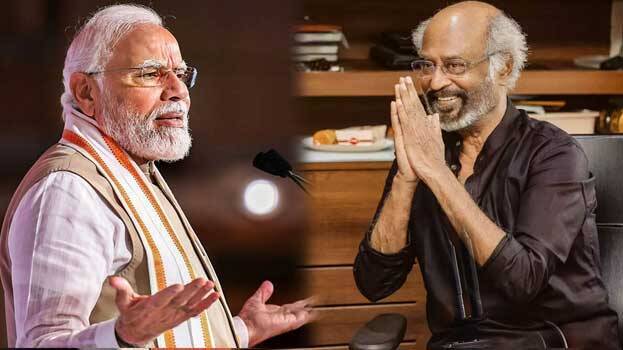 Superstar Rajinikanth thanked Prime Minister Narendra Modi for installing the golden Sengol received by Jawaharlal Nehru in the new Parliament to symbolize the transfer of power from Britain to independent India. Rajinikanth tweeted that it is a symbol of the strength of the Tamil people.

'The scepter, the traditional symbol of Tamil power, will shine in India's new Parliament building. Sincerely thanking the honorable Prime Minister Narendra Modi for making Tamilians proud,' tweeted Rajinikanth.

Prime Minister Modi installed the Sengol next to the Speaker's chair. A team of priests from Tamil Nadu handed over it to the Prime Minister yesterday.

The Sengol was kept at the National Museum in Allahabad, Nehru's residence. The Sengol was made in Tamil Nadu at the behest of India's last Governor General Rajaji. British Viceroy Mountbatten asked Nehru how the transfer of power should be led to the birth of the Sengol. Nehru sought advice from Rajagopalachari. Rajaji said that the Chola kings in Tamil Nadu would adopt the practice of receiving the scepter from the Rajpurohits.

He entrusted the responsibility to the Tiruvuduthurai Mutt chief of Tamil Nadu. The scepter was made by Madras now Chennai jewellers Vummidi Bangaru Chetty and was kept for display in The Allahabad Museum.