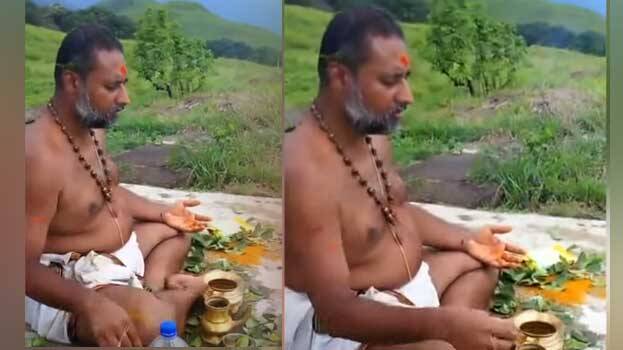 PATHANAMTHITTA: The forest authorities arrested the master brain behind the unauthorized puja conducted at Ponnambalamedu. Idukki Mamala native Sarath was arrested by the forest authorities. Sarath worked at a welding shop near his home. After the questioning session, Sarath was brought to court. According to forest officials, it is Sarath who worked out a plan for intruding into the unauthorized space of Ponnambalamedu. The total arrest in the infamous case has reached six. Sarath had no connection with the Tamil Nadu natives, while it was Narayanan Namboothiri who maintained a rapport with them. Namboothiri is still at large.
The earlier arrested Tamil Nadu natives were brought to Ponnambalamedu as part of the investigation. Meanwhile, Moozhiyar SHO Kiran VPS has requested the court for custodial interrogation of the arrested six people. Meanwhile, Narayanan Namboothiri who is still evading arrest has applied for anticipatory bail in the Pathanamthitta sessions court. The bail will be considered on June 6th. As a countermeasure, the forest and police have filed a plea in court to deny bail to Namboothiri.
After the untoward incident, the watch tower has been brought back to Ponnambalamedu with CCTV cameras also added to the security apparatus. Six officers will work shifts to surveil the hilltop area connecting the holy Sabarimala.