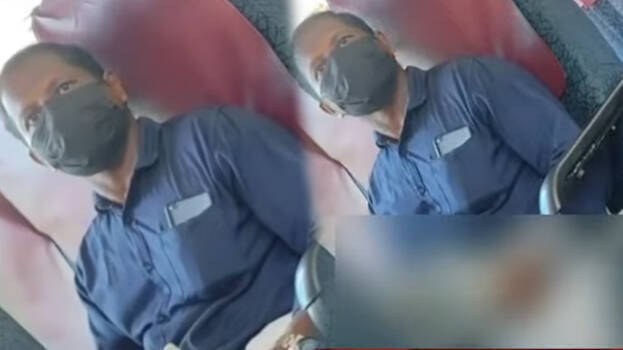 KANNUR: A man was seen flashing and masturbating on a private bus. He was seen masturbating publicly in a bus. A woman who boarded a bus operating service on Cherupuzha - Taliparambu route suffered the disturbing experience. The incident happened last evening at Kannur Cherupuzha bus stand.

The middle-aged man has not been identified as he was wearing a mask. The information came to light when the woman posted the visuals on social media. The bus stopped for the next journey. Neither the conductor nor the driver was in the bus when the incident happened.
The man flashed at the woman who was in the seat opposite to him. He was later seen masturbating. The woman shocked over it soon captured the visuals on her mobile phone. When he noticed this, he got off the bus.
The woman said that she will file a complaint with the police. The police started an investigation into the incident after the visuals went viral on social media. A similar incident was reported in a KSRTC bus in Kochi earlier.