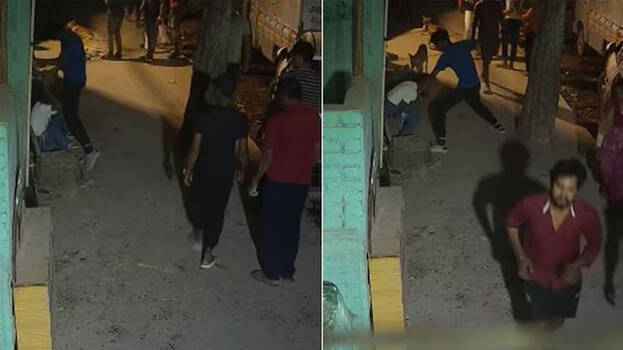 NEW DELHI: A 16-year-old girl identified as Sakshi was brutally stabbed to death by her boyfriend. The incident happened in Delhi's Rohini yesterday. Sahil (20) stabbed her multiple times and then smashed her head with a stone. The CCTV visuals of the incident have surfaced.
Though many people were present there at the time of the attack, none tried to stop the youth. Everyone saw the incident and walked away without doing anything. There was a dog lying nearby. The youth escaped after the murder but was nabbed later.
A fight broke out between the two last evening. Sahil then stabbed Sakshi multiple times with a knife. At one point, the knife appeared to get stuck, and the killer had to shake it loose. He took a huge stone and hit her on her head several times. He walked off but returned later and then hit her with a stone again. He also kicked her several times.
'The two were in a relationship. A fight broke out between the two last evening. The girl was attacked when she was going to attend the birthday party of her friend's son. The residents informed the police. When they arrived, she was lying in a pool of blood. The police have intensified search for the accused,' said the police.