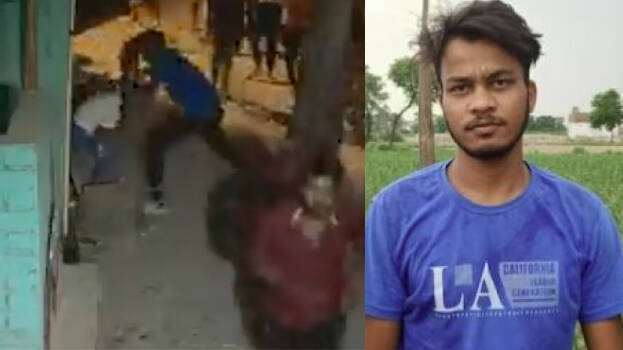 NEW DELHI: Some crucial information has surfaced in the incident of a youth murdering his 16-year-old girlfriend in Delhi. Sahil (20), an AC mechanic killed his lover Sakshi of Rohini in New Delhi.
The chilling murder happened Sunday night at 8.45 pm in New Delhi's Shahbad Dairy area. The two were in a relationship for three years. However, the girl wanted to break up with him. She also scared him that if he annoys her again will go to the police.
Used a toy pistol to scare him away
Sources close to them said Sakshi scared the youth using a toy pistol a few days before she was killed. Reports also said the girl had a tattoo on her hand which mentioned the name Praveen.
The girl was attacked when she was going to attend the birthday party of her friend's son. He stabbed her multiple times with a knife he had in his hand. He then hit her head with a boulder many times when she fell down. There were many locals there but no one intervened.
Switched off phone soon after committing crime
After confirming her death, Sahil switched off his phone and ran away from the spot. He then boarded a bus to Bulandshahr in Uttar Pradesh but the police arrested him through technical surveillance. The police registered a case under IPC 302. Reports said the youth has no regrets.

The preliminary post-mortem report of the girl revealed that her skull was crushed with a stone. The police informed that they are waiting for the detailed post-mortem report.
Family seeks death sentence
The girl's mother said he should be awarded death sentence and that Sakshi had not mentioned anything about Sahil. 'Her father said that he stabbed her multiple times and that he should be hanged to death. We request strict action against him,' he said.
Seeks report from police
The National Child Protection Rights Commission has registered a suo moto case in the incident. Has sought a report from the Delhi Police. Chief Minister Arvind Kejriwal said the criminals have no fear of the police. Lieutenant Governor is in charge of law and order.