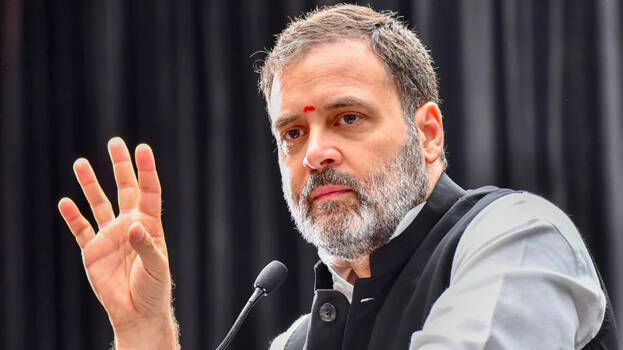 WASHINGTON: ''The world is too big and complicated for any person to know everything. That is the disease…There is a group of people in India who are absolutely convinced they know everything. They think they know even more than God. They can sit with God and explain to him what's going on. And of course, our prime minister is one such specimen. If you sat Modiji with God, he will explain to God how the universe works and God will get confused about what have I created," Rahul said. Rahul made this criticism while interacting with students in America.
'All great personas including Guru Nanak and Sri Narayana Guru taught us to respect other religions. Bharat Jodo Yatra was a great experience for me'. He said that India has not rejected any idea and NRIs are ambassadors of India. Congress tried to pass the Women's Reservation Bill, but some of the allies objected. Rahul also said that the bill will be passed if the Congress comes to power.
India is a Union of States in the Constitution. The culture, languages ​​and history of every state should be preserved. RSS and BJP are attacking this idea in the constitution. He said that the people of India are not the ones who are killing each other, but a small group is behind it.
Meanwhile, Union Minister Anurag Thakur has come out against Rahul Gandhi's criticism of Modi. The Union Minister said that Rahul Gandhi is insulting India during his visits to foreign countries. He also said that Rahul has not digested the fact that the Australian Prime Minister called Modi a boss.