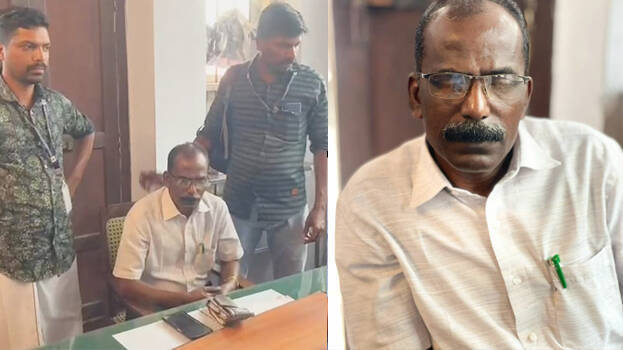 KOTTAYAM: The executive engineer at Kottayam Electrical Inspectorate was arrested by Vigilance while accepting a bribe. The arrested KK Soman took a bribe of Rs 10,000.
Soman allegedly took a bribe of Rs.10,000 from the contractor who came to the office last week from Ernakulam. After this, he demanded another Rs 10,000. This person then approached the Vigilance.
Then this person came to Soman with Rs 10,000 given by Vigilance sleuths. The officer was nabbed by the vigilance as soon as he took the bribe.