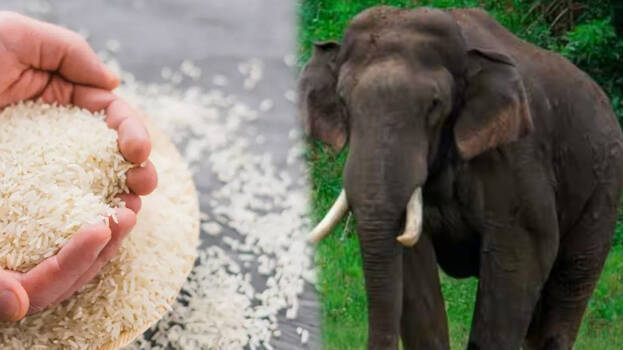 CUMBUM: The Tamil Nadu Forest Department has arranged food items for rogue tusker Arikomban in the forest. Goods such as rice and jaggery were delivered to the reserve forest near the Shanmuga River. The food items have been placed in various areas in the forest.
Meanwhile, the authorities have explained that the wound on the trunk of the elephant was not caused by humans. Cumbum MLA N Ramakrishnan told a media outlet that neither the forest officials nor people harmed the elephant.
The MLA said that the elephant appeared tired after entering the populated area and that the food items were delivered into the forest to protect its health. He also said that the elephant finds food from nearby farmlands at night. It is reported that Arikomban is located two kilometers away from the populated area.