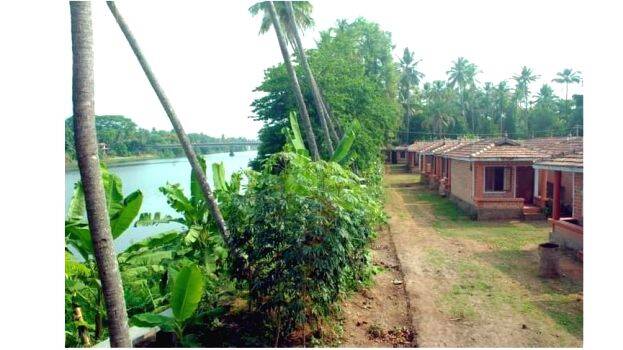 THIRUVANANTHAPURAM: In a two-acre land enclosed stays 52 homes. The families are bereft of any tar roads but have a red sand-laced pathway that knits well with nature. The medicinal leaves are part of the vegetation which exhumes an air of refreshment in the small village teetering at the edge of the Chalakudy River.
More than 30 families live here. The families include mostly people who are government workers. T R Premkumar was working with DC books when he bumped into Swami Rama's epic 'Living with the Himalayan Masters'. The book sowed seeds of environmental-friendly thoughts in him. The enlightenment of Swami Rama opened a vision in this Kochi native whose later days were a struggle to work ways to acclimatize with nature and live a life in such an inspiring way. Premkumar found success in convincing his friends about the thought. The 2.4-acre land near Chalakudy River was purchased by all these friends. 23 homes were built without tampering with the ecology. The echoes of nature reverberate in every home gifting an Edenic living. 29 homes built here have just one room and a kitchen.
In 2011, Premkumar and his friends started living here officially and it has been an inspiring change in their life.