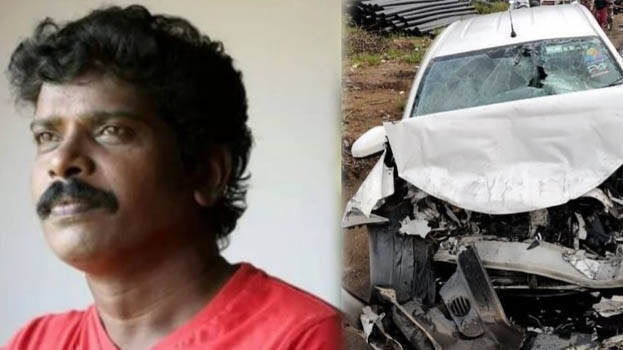 THRISSUR: Actor and comedian Kollam Sudhi (39) died in a car accident at Kaipamangalam in the district early Monday morning. The accident occurred when the car in which he was travelling collided with a pickup lorry while returning after a programme from Vadakara. The incident happened early this morning at 4.30 am. The accident happened at a turning in Panambikkunnu near Kaipamangalam.

Though Sudhi seriously injured was rushed to Kodungallur A R Hospital, his life could not be saved. Binu Adimali, Ullas Aroor and Mahesh, who were in the car along with Sudhi, also sustained injuries. Two of them who sustained serious injuries will be shifted to Ernakulam.
As soon as the accident happened, the employees of Shihab Thangal Ambulance, SYS, Santhwanam and Actus Ambulance took them out and carried them to the hospital. A week ago, a tanker lorry hit the back of a lorry parked at the same place and the driver had died.

Kollam Sudhi is familiar to the Malayalees through movies and television comedy shows. Sudhi, who started his film career through Kanthari in 2015, has acted in films including Kattapanayile Rithik Roshan, Kuttanadan Marpappa, An International Local Story, Keshu Eee Veedinte Nadhan etc.