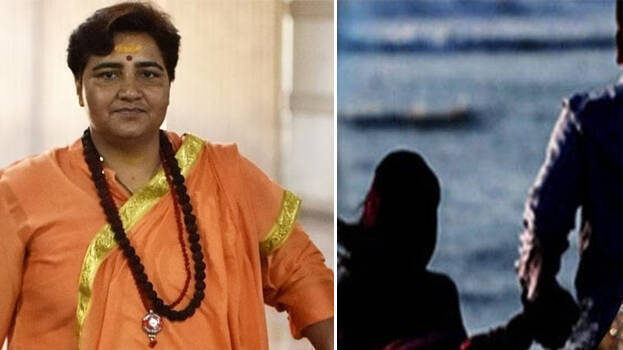 BHOPAL: A 19-year-old nursing student eloped with her lover Yusuf just before her marriage. Many including BJP MP from Bhopal Pragya Singh Thakur tried to dissuade her from her relationship.
The girl resides with her family in Bhopal's Naya Basera. The girl was in a relationship with a Muslim youth staying next to her house. Her parents tried to dissuade her from the relationship, but failed. Soon, her family approached the MP for help. Pragya Singh took the girl to watch Sudipto Sen's The Kerala Story in order to change her mind.
Her marriage was fixed with another youth on May 30. However, the girl eloped with her lover taking her gold and money.
The girl's family lodged a complaint alleging that he trapped her with his sweet talk. However, she told police that she went on her own wish. Yusuf is an accused in almost six cases.