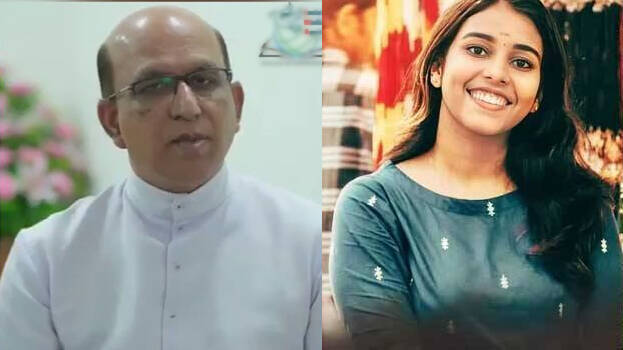 KOTTAYAM: Kanjirapalli Archdiocese has alleged that there is an agenda of vested parties behind the student strike at Kanjirapalli Amal Jyothi Engineering College following the death of Shraddha Satheesh. Vicar General Father Bobby Alex Mannamplackal said that it is sad to see the recent tendency to attack Christian institutions individually.
"Investigating agencies should bring out the truth about Shraddha's death. The college management has not lapsed in connection with the incident. Shraddha has failed in 13 out of 16 theory papers. Her phone was seized because she used it in the lab. This was reported at the child's home. Shraddha was not ready to talk even though her mother called on the phone in the evening on the day of the incident", he said.
Meanwhile, Higher Education Minister R Bindu and Cooperation Minister VN Vasavan will visit the college tomorrow. Discussions will be held with management and students. A two-member inquiry commission has been appointed by the technological university to look into the complaint.