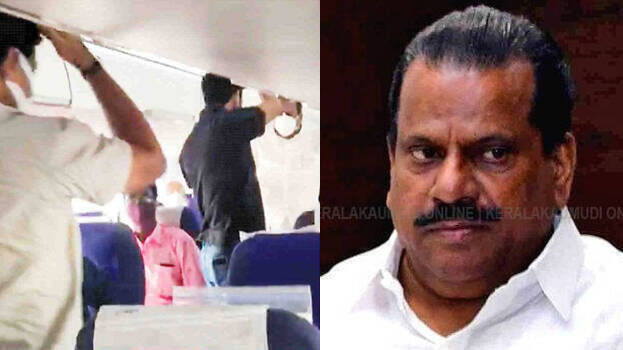 THIRUVANANTHAPURAM: The police is all set to close the case against LDF convener E P Jayarajan in the incident of pushing protesting Youth Congress workers on the plane in which the chief minister was traveling. A notice was sent to the complainants asking them to inform if they have any objection.

The dramatic incidents happened in the chief minister's flight from Kannur to Thiruvananthapuram on June 12 last year. Youth Congress activists Farzeen Majeed of Thalassery and R K Naveen of Pattannoor protested in the Indigo flight in connection with the gold smuggling case.

It was alleged that Jayarajan pushed Farzeen Majeed and Naveen amidst the protest. The youths approached the court to register a case. The court then directed the Valiyathura police to register a case in the incident. Apart from Jayarajan, a case was registered against chief minister's personal staff Anil Kumar and V M Suneesh.