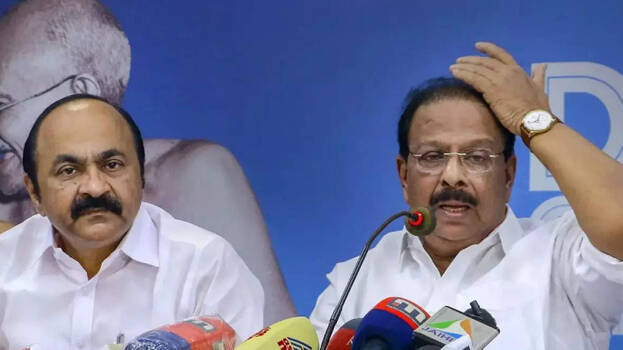 THIRUVANANTHAPURAM: Various groups within the Congress party are teaming up against Opposition Leader VD Satheesan. The joint meeting of A and I groups to discuss the move against the party leadership on the issue of reorganization is considered as proof of this. The groups have decided to move together against the unilateral decisions made by the leadership. It is reported that A and I groups are gearing up to approach the High Command with complaints.
The leaders have raised the complaint that efforts are being made to weaken the groups after the reorganization of the party. The meeting also assessed that Satheesan is aiming to gain control over the party. It is reported that leaders such as Ramesh Chennithala, MM Hassan, KC Joseph, Benny Behanan, Joseph Vazhackan and MK Raghavan attended the meeting. Earlier, leaders of the A group had met Oommen Chandy in Bengaluru in connection with the appointment of block presidents.
The main criticism raised by the groups is that Satheesan was not taking senior leaders into confidence. It is also alleged that he was not ready to discuss matters such as the reorganization list with the leaders. The A group is unhappy with leadership for not taking up the recent revelations made by CPI leader and former minister C Divakaran regarding the solar case. The leaders of A group are alleging that the leadership did not take any steps to raise the issue and pressurize the Left Front and the government. However, the Congress leadership is claiming that the issue did not become active as Divakaran himself later corrected his statement against the Solar Commission.
Meanwhile, KPCC president K Sudhakaran said that the recent developments within the party are just trivial matters. He said that the issues could be settled through discussions.
"I don't know about the joint meeting of the groups. The complaint that no discussion was held in connection with new appointments to the posts of block presidents is not true. I will meet the complainants in person. I don't know what wrong did the Opposition Leader do. The issues will be solved without destroying the unity within the party," Sudhakaran said.