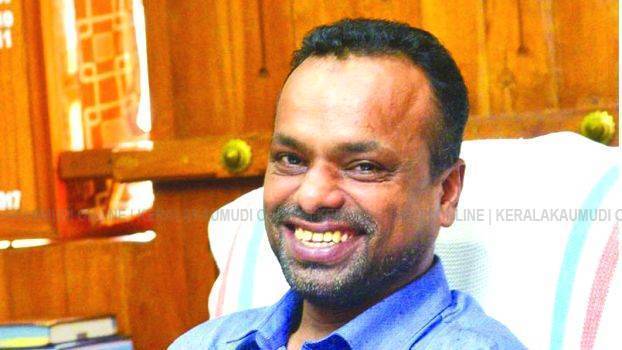 KOLLAM: That child had the hope of a good time even while struggling within the four walls of the orphanage. B Abdul Nazar, who learnt and braved many odds to become successful in life, is now the collector of Kollam. This collector is a proof for reaching top if circumstances are tough and is determined to move on. He is an inspiration for many.
Nazar is the youngest of six children of Abdul Khader and Manjumma Hajjumma of Thalassery. The untimely demise of his father had shattered the dreams of the family. The family including four girls was starving. To feed her children, Manjumma Hajjumma had worked as a maid. Nazar was taken to Darulsalam orphanage in Thalassery. Though his mother and siblings were not with him, the five-year-old was not starving. He studied there till tenth standard and forgot his sadness by reading books. He moved to Wadanapally Islamic College for Orphanage in Thrissur when he joined for pre-degree. He joined Brennan College in English Literature for graduation.
He did part time jobs during intervals to meet the expenses of his studies. He was post graduated from Farooq College in Kozhikode and later took B.Ed also. His first appointment in government service was as a health inspector in the health department. He was not willing to confine to it. He was appointed as a teacher in Thalassery UP School. He quit that job eyeing civil service and was appointed deputy collector in 2006. He was conferred IAS in 2012. He had served as Central Hajj Committee Coordinator, entrance commissioner, Housing Board secretary; director of NCERT, Nirmithi Kendra, and Land Information Project and the MD of Kerala Housing Finance Corporation. This is for the first time holding the post of a district collector.
His wife M K Ruksana is a higher secondary teacher, daughter Neima is an engineering student, Aamul Haq is a BBA student and Enamul Haq is an eighth class student. His mother passed away five years back. He said Kollam is his favourite place and is fortunate to be a collector here and wants to reach out to the people.