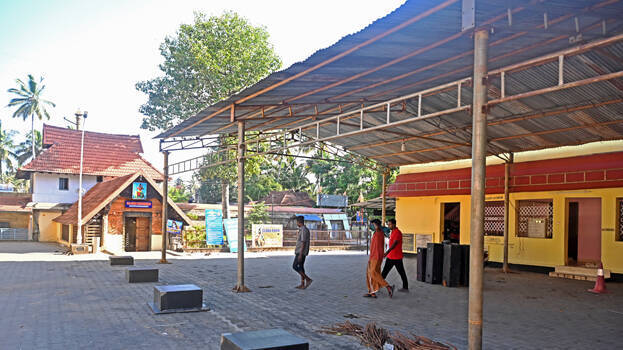 THIRUVANANTHAPURAM: The Karkidaka Vavu Bali rituals will take place tomorrow as thousands are expected to swarm temples across the state to pay obeisance to the departed ancestors in their families. The arrangements are all set for the ritual to take place while the Devaswom board has made sufficient work in Thiruvallam and Varkala for the Vedic rituals Thila homam and Pitru puja to be conducted according to Hindu beliefs. Triveni Sangam in Kanyakumari and Thamirabarani in Kuzhithurai will also witness thousands of believers on this special day.
The Bali tarpan will start at 2:30 am in Parasurama Temple, Thiruvallam. Two major Bali tarpan points are arranged inside the temple while more than 25 expert priests will instruct the thousands about the rituals. In Varkala Papanasam beach, the Bali tarpan will start at 10:25 pm today night. The board has arranged for 25 priests to conduct and manage the rituals as a large number of devotes are expected to reach this revered spot.
In Aruvippuram, arrangements are made to house more than 1000 devotees at a time for the Bali tarpan ritual. Rameshwara Mahadeva temple in Neyyattinkara and Poovar Beach will also be Bali tarpan points for tomorrow.
With warnings from IMD about turbulence in the sea and coastal belts, restrictions will be followed in Shangumugham Beach, said district collector Geromic George. The auditorium near the old palace on the beach will be the Bali tarpan point. At a time, only 30 people will be allowed to do the ritual. Barricades will be fixed to not allow more people to move towards the sea. A team of police officers, swimming experts, and medical workers will be assigned to duty in Shangumugham. No devotees will be allowed to swim on the beach, even if it comes as part of the ritual.
The traffic will be restricted from All Saints College, Veli to the airport road. As the IMD has predicted chances of rain and an orange alert in the capital city, the collector will have the authority to call off the Bali tarpan ritual on the beach in case of any emergency.