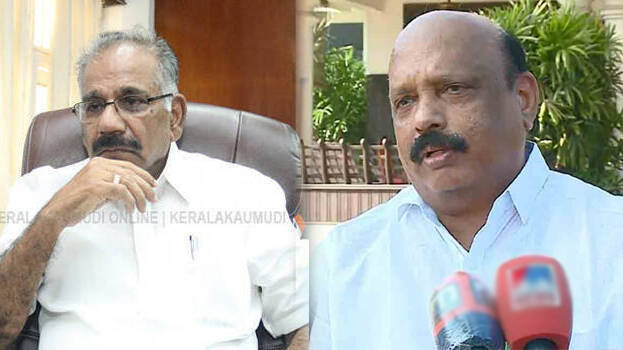 THIRUVANANTHAPURAM: Minister A K Saseendran said let the police investigate the murder attempt complaint of NCP leader and Kuttanad MLA Thomas K Thomas'. He said the revelation of Thomas is a serious matter and let the police investigate it. Saseendran added that action will be taken if anyone is involved in the incident.

Saseendran said why the murder attempt is being linked to the party and that this complaint has not been raised in the party yet. He also criticized Thomas for linking the murder attempt to infighting in the party.

'There are no beasts in NCP just to kill Thomas for the MLA post. Thomas sees state president P C Chacko as his arch enemy. Deliberately trying to stain the party. Thomas has no idea about the party proceedings and has no maturity,' alleged Saseendran.
Thomas' had complained to the DGP that people from within the party were trying to kill him. The MLA alleged that they influenced his former driver, Thomas Kuruvila, to indulge the vehicle in an accident and was due to infighting in the party. Thomas's complaint is that NCP national executive committee member Regi Cherian tried to kill him.