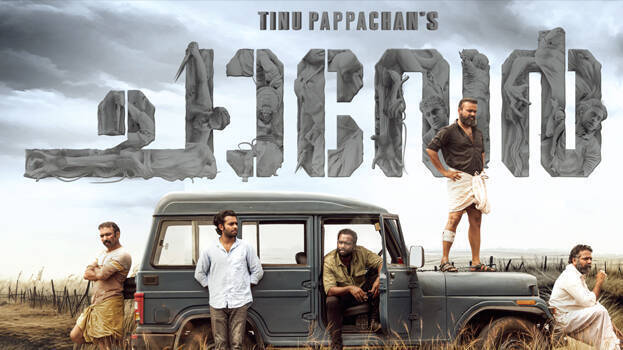 The 'Chaver' release announcement poster has garnered a lot of attention on social media due to its portrayal of Chakochan, who is depicted in a state of anger with a cloth-covered wound on one leg. Following the tremendous success of the movies 'Swathanthryam Ardharathriyil' and 'Ajagajantharam', which created a buzz around the theaters, the audience has been eagerly anticipating Tinu Pappachan's new film. 'Chaver' is set to hit theaters on September 21.
Starring Kunchacko Boban, Arjun Ashok, and Antony Varghese in lead roles, 'Chaver' is already the subject of discussion. People have eagerly shared the title poster, teaser, first look and motion poster of the movie on social media platforms. The audience holds high hopes for the movie 'Chaver', as it marks the first collaboration between the highly acclaimed director Tinu Pappachan and the beloved Malayalee star Kunchako Boban.
The appearance of Ashokan portrayed by Kunchacko Boban in 'Chaver' had already made rounds on social media. There are indications that 'Chaver' will explore a distinct theme compared to Tinu Pappachan's previous films.
The movie's screenplay is penned by actor and director Joy Mathew and it is produced by Arun Narayan and Venu Kunnappilly. The cinematography is handled by Jinto George, editing by Nishad Yusuf, music composed by Justin Varghese, production design by Gokul Das, production control by Azad Kandykal, sound design by Ranganath Ravi, makeup by Ronax Xavier, costumes designed by Melvi J, action coordination by Supreme Sundar, line production by Sunil Singh, chief associate director Ratheesh Michael, production executive Brijeesh Sivaraman, stills captured by Arjun Kallingal, VFX by Accel Media, digital PR managed by Anoop Sundaran, designs by McGuffin, PR by Haines with Athira Diljith and marketing by Snakeplant