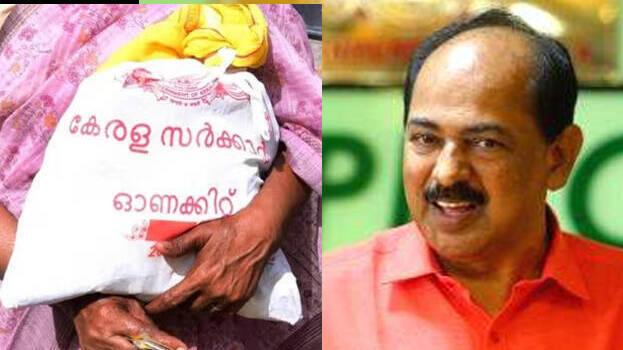 THIRUVANANTHAPURAM: According to Minister G R Anil, free onam kits ( food supplies) have been delivered to all ration shops in the state by Sunday afternoon. The minister gave word that all deserving people will get the Onam kit without any hindrance during this year's festive season.
So far 2,10,000 kits have been distributed. The minister clarified that this figure is in addition to the kits distributed in welfare institutions and tribal villages. Meanwhile, the opposition raised alarm bells claiming fraud in the distribution of onam kits across the state. The opposition said many people in the state haven't yet received the Onam kit even just a day before Uthradam, the day considered auspicious and marks the start of Onam.
Answering the opposition's claims, the Minister informed that ration shops will be open from 8 am to 8 pm on Monday to ensure kit distribution to Antyodaya Anna Yojana (AAY) yellow card holders. The onam kit distribution to government's welfare organizations was completed in Thiruvananthapuram, Kollam, Pathanamthitta, Alappuzha, Ernakulam, Thrissur, Palakkad, Malappuram, and Kozhikode districts by today afternoon.
The remaining districts will get their share of the Onam kit by Sunday night. On another note, Kit was distributed across 136 tribal villages in Kerala.
The minister informed the media that the kit distribution will be completed by Monday. Ration card holders can collect their kit from the respective shops by Monday.