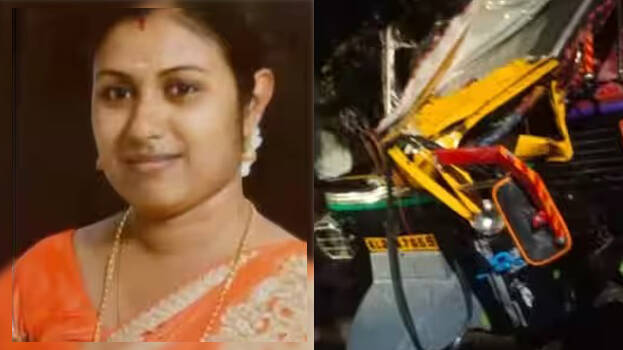 ALAPPUZHA: A young woman had to endure a tragic end to her life after the autorickshaw she was traveling fell into the Achankovil River on Sunday. Athira, a native of Venmani lost her life in the horrific accident that took place in Mavelikkara.
The autorickshaw was taking a curve when it lost control and overturned towards Achenkovil River. At the time of the accident, five people including Athira's son Kashinadhan were in the vehicle. Three of them were rescued but Kashinadhan is still missing. A search is ongoing in the area.
Meanwhile, around 20 vehicles remain stuck on one side of the Meenmutty waterfalls as the water levels rose high near a ditch making it impossible for vehicles to cross the road to the other side. The creek that originates from the Meenmutty waterfalls is also overflowing.
Albeit no big rain in this region, the water levels started rising dangerously due to the rains that lashed during the previous night. As per reports, efforts are being made to help the tourists reach the other side of the waterfalls to safety. On another note, the Indian meteorological department warned about strong rainfall in Kerala for the next three hours.