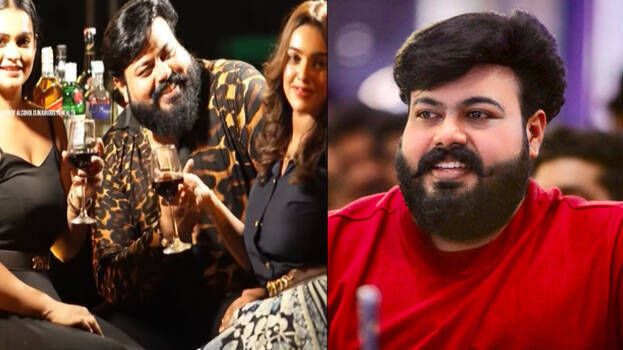 THIRUVANANTHAPURAM: The excise registered two more cases against YouTuber Mukesh M Nair. The case is for advertising on social media promoting the sale of liquor in bars. Bar licensees have also been arraigned. The inspectors of Kottarakkara and Thiruvananthapuram registered a case against Mukesh. A case was earlier registered against Mukesh Nair in Kollam.
He had advertised on social media about a family resto bar in Kollam. An excise case was registered against Mukesh yesterday for advertising promoting alcohol on the inaugural function of the bar. Rajendran, the bar owner is the first accused. Alcohol was shown in the ad.

As per the present excise rules in the state, bars are not allowed to give advertisements. The excise has filed a case pointing that this law has been violated. In the video shared by Mukesh Nair, the clippings of alcohol were shown. The excise case has included bar license violation charges. Mukesh Nair is a vlogger with many followers on social media. Hailing from Thiruvananthapuram, he mostly does food vlog videos.

The video made in connection with the resto bar in Kollam has already gone viral on social media. More than two lakh people have seen the video on Instagram alone. Meantime, an excise case was registered against a woman who filmed a video of herself drinking toddy in a toddy shop and for sharing it on Instagram. An excise case was registered against a native of Cherpu in Thrissur.

The case is for spreading the clippings promoting liquor consumption on social media. The woman came to Kundalikadavu shop and shot a video of her consuming toddy and shared it on social media. The excise case was filed under section 55(h) of the Abkari Act. The excise had arrested the woman and later released her on bail.