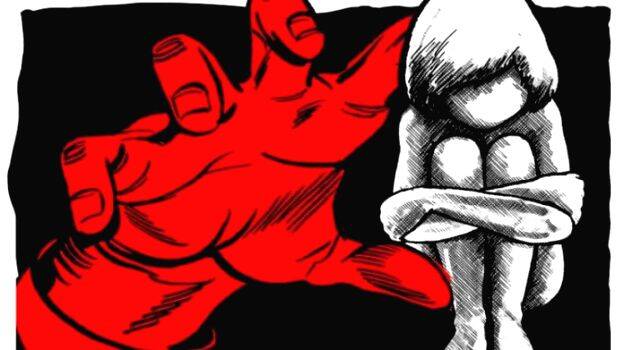 THIRUVANANTHAPURAM: Kerala has become a place where even children are not safe. Since 2016, 215 children have been murdered in the state in the last seven years. 1629 people were kidnapped. 24,951 children were victims of sexual violence. On average, 12 children are sexually abused on a daily basis, states police records.
During this period, there were 31,714 criminal cases for violence against children. At least 15 criminal cases are registered daily. During the first six months of this year, 2234 children were victims of sexual abuse. Before the shocking abuse and murder of a five-year-old girl in Aluva in August, an eight-year-old Bihar girl was abducted and abused while she was sleeping. Even though there is a strong POCSO law, which carries the death penalty, the children are not safe.
Drug use, family problems and even hired goons are the reasons for violence. Thiruvananthapuram has the highest number of POCSO cases - 269 till June this year. Malappuram has 255 cases, Ernakulam-232, Kollam-196, Kozhikode-191 and Palakkad-170. In 2022, Rs 12.99 crore compensation was granted to the victims of 568 POCSO cases. Rs 14.39 crore was to be paid for 620 victims.
No safety at home
Children are sexually abused in homes, schools, vehicles, religious institutions, hospitals, childcare centres and friends' houses. Most of the accused are neighbors, relatives, friends and teachers. In the 4518 POCSO cases in 2022, there are 5002 accused. 115 of them are women. The government has announced amendments to the law, including confiscation of the properties of the accused, but it has not been implemented.
Conviction rate is only 18.32 %
According to the police, the average conviction rate in POCSO cases is only 18.32%. According to the central government, the conviction rate in Kerala during 2015-19 is only 4.4%. Nationally it was 11.87%.
At least the law requires trial and punishment within one year. Out of 4518 cases in 2022, judgment was given in only 68 cases. Of these, the accused were convicted in eight counts. Around 13,000 cases are pending.
Accused were convicted in 150 out of 3640 cases in 2019, 88 out of 3056 cases in 2020 and 47 out of 3559 cases in 2021.
Murdered children
2016---------33
2017---------28
2018----------28
2019----------25
2020----------29
2021-----------41
2022----------23
2023---------08
(Until June)
POCSO Cases
2016--------2131
2017--------2702
2018--------3174
2019--------3634
2020--------3042
2021--------3516
2022--------4518
2023--------2234
(Until June)
Offenses against children
2016--------2879
2017--------3562
2018--------4253
2019--------4754
2020--------3941
2021--------4536
2022--------5315
2023--------2474
(Until June)
Kidnapped children
2016--------157
2017--------184
2018--------205
2019--------280
2020--------200
2021--------257
2022--------269
2023--------77
(Until June)