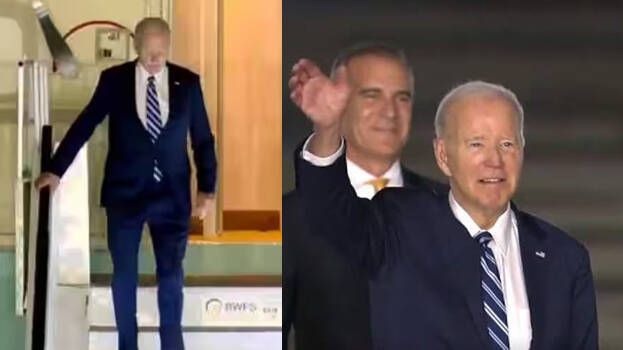 NEW DELHI: US President Joe Biden has arrived in India to attend the two-day G20 summit starting tomorrow. It is after three years that a US President is coming to India. He was welcomed by Union Minister of State V.K. Singh. This is Biden's first visit to India after becoming president.
Biden will hold bilateral talks with Prime Minister Narendra Modi today. The two will discuss the issues of strengthening economic and defense cooperation between the two countries, increasing foreign direct investment, climate change prevention and use of green gases. Jet engine agreement, predator drone agreement, 5G and 6G spectrum, cooperation in civil and nuclear sector and advanced technology will also be part of their discussions.
World leaders like British Prime Minister Rishi Sunak, Japanese Prime Minister Fumio Kishida, Australian Prime Minister Anthany Albanese, and Saudi Prince Mohammed bin Salman have also come to India for the G20 summit.