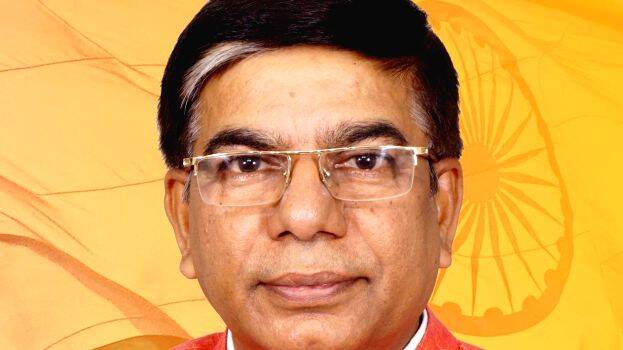 KOLKATA: The infighting in the West Bengal unit of BJP turned ugly in Bankura district of West Bengal after the local saffron camp Lok Sabha member and the Union Minister of State for Education Subhas Sarkar was locked from outside at the local party office by local BJP workers on Tuesday.

He remained locked there for over an hour, while the local BJP supporters shouted slogans against him. Later a huge police contingent reached the spot and rescued the minister by breaking the lock.
The tension started immediately after Sarkar reached the party office. First he was surrounded by the local BJP workers. As he went inside the room, the party workers locked the room. There was also a scuffle between the BJP workers and Sarkar's security personnel.
When BJP Organisational District President for Bankura Sunil Rudra Mondal rushed to the party office on being informed about the incident, he was also manhandled by the agitating BJP workers. The main allegation against him was that instead of giving importance to the old-timers who were responsible for building up the party's organisational structure in Bankura, Sarkar was giving importance to his own confidants.
Despite repeated queries from the media persons waiting there while Sarkar was being escorted out by the cops; he refused to give any reaction in the matter. However, the Organisational District President for Bankura claimed that the agitators were expelled BJP workers who have no connection with the party now.