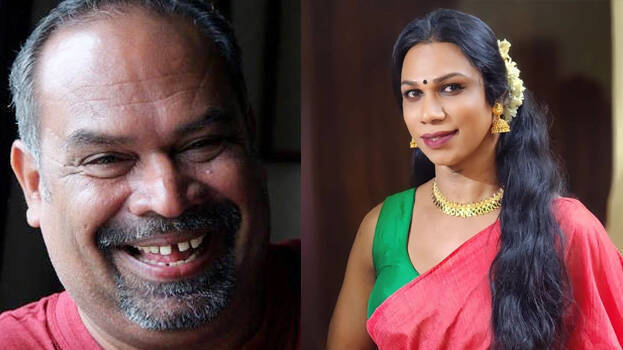 THIRUVANANTHAPURAM: Transgender activist Sheetal Shyam has come out criticizing actor Alencier for his controversial remarks at the State Film Awards. Taking to her Facebook page, Sheetal Shyam alleged that Alencier had spoken badly to an actress during the shooting of the film 'Abhasam'. She also stated that Alencier is a person who acts in front of the camera and in life as well.
'During the shooting of the film 'Abhasam' in Bangalore, he (Alencier) spoke badly to an actress while I was sitting there. When we tried to correct him, he got up saying that he did not want to talk about it. Later, he tried to misbehave with another actress and even faced 'Metoo' allegations. On that day, I stood with the actress and tried to talk about the matter in many places. Later, while working on the film 'Appan', he saw me and made a comment, 'Oh, people from WCC are here. We must be careful while talking'.
When an elderly actress (the actress who won the award with him today) on the set of 'Appan' was sleeping, this man used his mobile phone and tried to record her sleep. A hairstylist and I woke her up and told her the matter. She then told him to delete the video. He laughed and said that he did it just for fun. We made him delete the video. He then left the spot blabbering something. This man is an artist who acts in front of the camera and in real life,' Sheetal wrote.