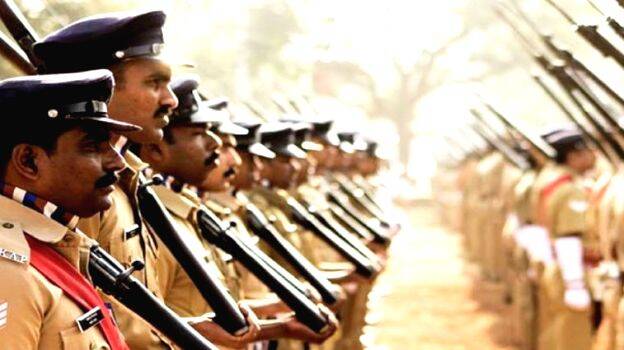 Although two recent incidents in the police force are isolated, they can be seen as symptoms of a larger disease. In both cases, the circle inspectors are the ones who are guilty and the people they tried to trap are the sub-inspectors. Strange incidents took place at Mangalapuram station in Thiruvananthapuram and Nedupuzha in Thrissur. To trap the SI, the CI released the accused who was locked up in Mangalapuram station.
SL Sajeesh who is the CI, broke the law to trap Amritsingh Nayak who is the SI at Mangalapuram station. The incident that took place in January came to light only a few days back. The reality of the incident came out when it became clear from the CCTV footage that the accused was released by the CI. The first institution to thank for this is the Supreme Court which ordered the installation of CCTV cameras in all police stations. Had the CCTV footage not come as evidence, the crime on the CI's part would not have come out.
The CI who released the accused in the timber theft case, arrested him the next day to become a hero. Departmental action was also taken for the accused's escape against SI Amritsingh and the policeman on guard duty. During the investigation as a part of this, the SI filed a complaint that the CI had deliberately trapped him. The CCTV footage of the CI helping the accused escape was also produced along with the complaint. The complaint says that the CI did this with the intention of harming the SI as he was not complicit in the corruption.
In Nedupuzha, Thrissur, the CI filed a case alleging that the SI was drunk in a public place. A liquor bottle was also found as evidence, but the blood test conducted at the hospital did not show that the SI was drunk. Following this, the SI's wife lodged a complaint directly with the Chief Minister. In the subsequent departmental investigation, it was found to be a false case. Here too, the SI alleges that the CI tried to trap him for not aiding in corruption. The real villain in both problems is corruption. Such senior officers who try to trap honest officers who are not involved in corruption are a disgrace to the police force itself. Relocating them to another location to commit more corruption after taking departmental action against them just for the sake of it, will not change anything. It is best to dismiss such people from service immediately. It will also become a message to others. Whichever way we look at it, a CI who helps a thief escape does not deserve to be in the police force.