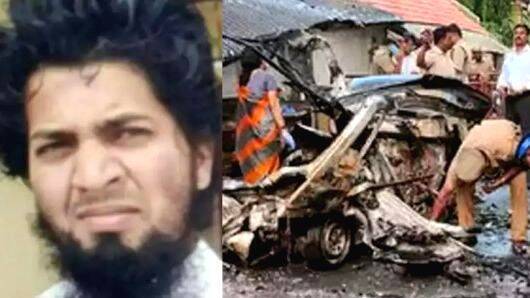 CHENNAI: In a major crackdown on the ISIS radicalization and recruitment campaign and plans, the National Investigation Agency (NIA) on Saturday raided 31 locations in two southern states Tamil Nadu and Telangana, and seized several digital devices and documents, along with Indian and foreign currency.
The anti-terror agency is in the process of examining the data contained in the mobile phones, laptops and hard discs seized during the raids conducted across two Southern States.
Several incriminating books in vernacular and Arabic languages were also seized during the searches, in addition to Rs 60 lakh in Indian currency and USD 18,200.
NIA teams swooped down on the premises of suspects in the Tamil Nadu ISIS radicalization and recruitment case on Friday morning and raided 22 locations in Coimbatore, three in Chennai and one in Kadaiyanallur of Tenkasi district in Tamil Nadu. Another five locations were raided at Hyderabad in Telengana state.
The case was registered by the NIA's Chennai wing under sections 120B, 121A of the Indian Penal Code (IPC) and sections 13, 18, 18B of the Unlawful Activities (Prevention) Act, 1967, which pertains to clandestine operations by a group of individuals to radicalize gullible youth.
"The radicalization was being carried out in the garb of holding Arabic language classes conducted through their regional study centers. Such radicalization activities were being flashed online through social media platforms and mobile applications like WhatsApp and Telegram," said the NIA.
NIA investigations have revealed that the ISIS-inspired agent provocateurs were engaged in the propagation of Khilafat ideology, which is inimical to India's constitutionally established principles of secularism and democracy.
"The group of persons involved in the case had entered into a conspiracy to radicalise and recruit youth who were later found involved in terrorist as well as unlawful acts and activities," said the anti-terror agency.
One such terror attack was the Coimbatore car bomb blast case of October 23, 2022.
"Investigations in the case are continuing as part of NIA's concerted efforts to thwart ISIS attempts to initiate vulnerable and susceptible youth into the terrorist network that is working actively to spread terror in the country with the overarching aim of disturbing and disrupting its peace and communal harmony," NIA added.
The Coimbatore car bomb blast took place on October 23 last year in front of an ancient Temple, Arulmigu Kottai Sangameshwarar Thirukovil, at Eswaran Kovil Street, Ukkadam, Coimbatore. The Vehicle-Borne Improvised Explosives Device (VBIED) was being driven by the deceased accused Jamesha Mubeen.