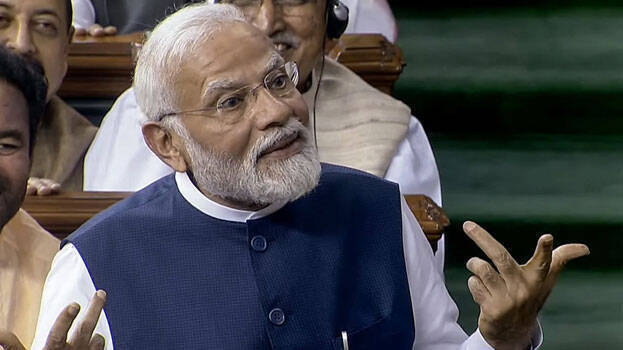 NEW DELHI: Prime Minister Narendra Modi recalled the speeches of Jawaharlal Nehru and Atal Bihari Vajpayee as he bid farewell to the old Parliament building. The old building will inspire a new generation even as it transitions to a new parliament. He said that he is saying goodbye to a building that holds many bitter and sweet memories.
'We are all saying goodbye to this historic building. When I first joined this temple as a member, I never thought I would get so much love. Congratulations once again to the scientists and staff who contributed to the success of the Chandrayaan and G-20. The benefit is not just for one person but for the entire nation. The whole world is now wishing they had a friend in India. India has become the pride of the world. Technology, science, possibilities and the power of 140 crore people have given a new shape to the country. '
'The echo of Nehruji's stroke of midnight speech will inspire us. As Atal Bihari Vajpayee said, Governments will come and go in this House, but this country should remain.'- The Prime Minister added.