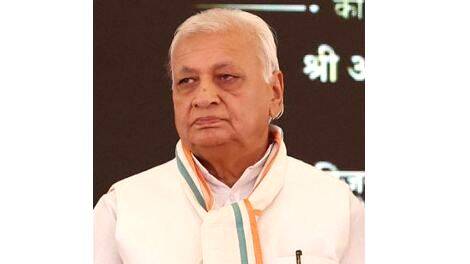 THIRUVANANTHAPURAM: Kerala Governor Arif Mohammed Khan has sought an explanation from the government regarding the complaints against the recommendation to appoint Justice Manikumar, who was the Chief Justice of the High Court, as the Chairman of the State Human Rights Commission. The governor sought an explanation on the complaints of opposition leader VD Satheesan, former opposition leader Ramesh Chennithala, and the Save University Campaign Committee that the government decided to appoint Manikumar as the chairman of the human rights commission as a reward for helping the government in crucial cases when he was the Chief Justice. The complaints were sent to the Chief Minister's office.
The recommendation file for Manikumar, which was brought along with opposition leader VD Satheesan's letter of dissent, has been set aside by the governor. The governor is not bound to accept the recommendation of the committee consisting of the Chief Minister, the Speaker, and the Leader of the Opposition as it is not a cabinet decision.
The governor is unhappy that the government considered Justice Manikumar for the post when he was still the Chief Justice. After receiving the government's explanation, the Governor may take a decision after seeking legal advice.