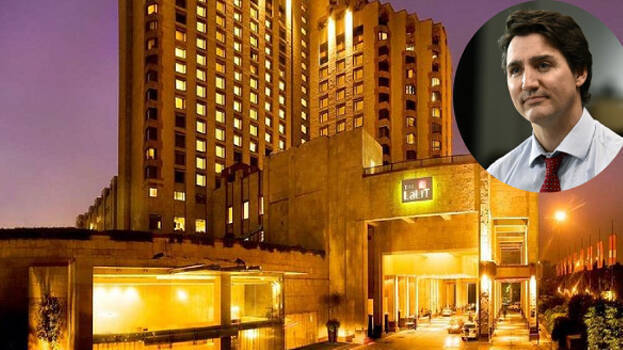 NEW DELHI: Canadian Prime Minister Justin Trudeau, who arrived at the G20 summit, reportedly did not stay in the presidential suite room allotted to him. Instead, he stayed in a regular room at the same hotel.
Presidential suite rooms in VVIP hotels had been prepared to accommodate the heads of state attending the G20 summit with security protocols in place as per the instructions of the security agents in India. Accommodation was arranged for Justin Trudeau at the Lalit Hotel. Justin Trudeau's delegation told Indian security agencies that the decision was based on cost considerations. However, the Indian agencies informed that they do not know the real reason behind this.

Meanwhile, Canadian Prime Minister Justin Trudeau has accused India of involvement in the killing of Khalistani separatist Hardeep Singh Nijjar, and diplomatic relations between the two countries have deteriorated. Following this, the Canadian government issued a warning to citizens living in India. Immediately after that, the Ministry of External Affairs of India issued a warning to the citizens and students living there. Now India has stopped issuing visas to Canadian citizens. Another Khalistan terrorist was killed in Canada today.