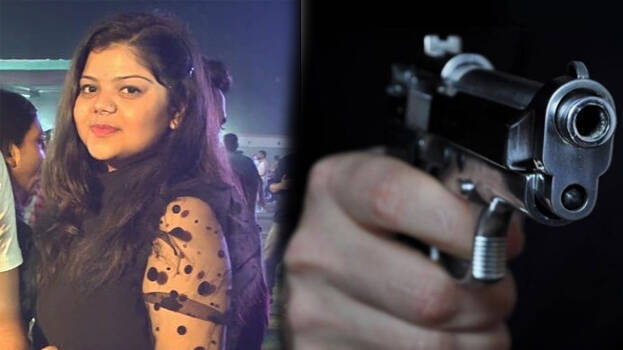 LUCKNOW: A 23-year-old student was shot dead during a party at a friend's flat. The deceased is Nishta Tripathi, a B.Com student of Lucknow's BBD College. The incident took place at Dayal Residency within the city limits at midnight last night.
The police said that they have arrested Nishta's friend Aditya Pathak and another youth in the incident. The police made the arrest after the girl's family complained that Nishta's death was a murder.
Nishta reached her friend's flat after Vinayaka Chaturthi celebrations in college. A party was going on there. Aditya invited Nishta to the flat. Many others from the college had attended the party.
The police were informed about the woman's gunshot wound from Lucknow's Lohia Hospital at around 3:30 in the morning. The police said that they are investigating whether the shot was fired accidentally or with intent to kill. Police are interrogating the other students who were in the flat. Liquor bottles were also recovered from the flat.