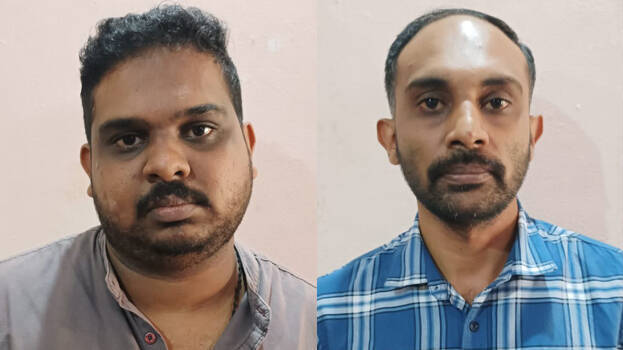 CHERUTHONI: Police have arrested two brothers, who morphed the pictures of a young woman and circulated them through WhatsApp out of personal animosity. Karukacheril Jerin and his brother Jebin were arrested by Thankamani police on the complaint of the insulted woman. The brothers circulated the pictures of the woman through a WhatsApp group of 150 people.
Jerin, who runs Galaxy Gas Agency in Idinjamala, morphed the pictures and circulated them in a WhatsApp group with obscene messages to take revenge on the woman. The members of the group were about one hundred and fifty people from the same area where the gas agency is located. Jerin deleted the group immediately after sharing the offensive images. Following this incident, the woman lodged a complaint at Thankamani police station.
During the investigation led by Thankamani Police Inspector KM Santosh and SCPO Joshi Joseph, it was found that the crime was committed using a mobile SIM in the name of an Assam native who was an employee of Jerin. Jerin's brother Jebin also supported this. Although Jerin and his brother Jebin went into hiding soon after the Assam native was nabbed, they were soon arrested by the police.