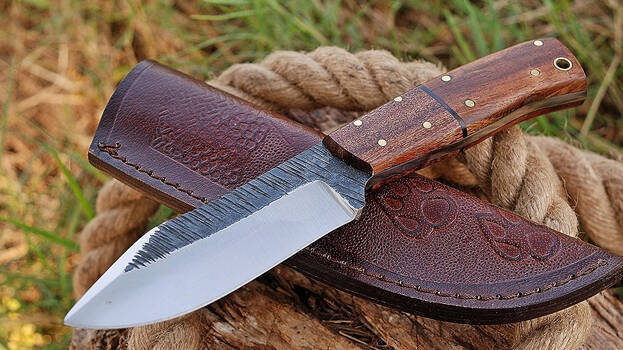 KATHMANDU: A 15 cm long knife was discovered in the stomach of a 22-year-old man who sought medical treatment at the hospital due to severe abdominal pain. This incident occurred in Nepal. A day prior to arriving at the hospital, the young man had been stabbed during an assault. Following the attack, a local healthcare worker stitched up the wound. However, no one noticed that a portion of the knife blade had become lodged inside the young man's stomach. The wound did not exhibit any signs that the knife blade was embedded.
The young man had been conscious and talking when he was stabbed, so he returned home after his wound was stitched. The following day, he had no recollection of the assault or the stabbing. Nevertheless, he experienced intense abdominal pain and sought medical attention at the hospital. Surprisingly, despite the presence of the knife inside his stomach, the young man did not experience vomiting, bleeding or any other discomfort. His blood count was normal.
Initially, the young man did not inform the doctors about the stabbing. The doctors were initially unaware of the unreported stitches. Subsequently, the young man underwent various tests including an X-ray which revealed the presence of the knife lodged inside his stomach. The knife was found to be moving freely within his stomach. Consequently, the knife was surgically removed. Officials report that the young man is recovering well after being discharged from the hospital.