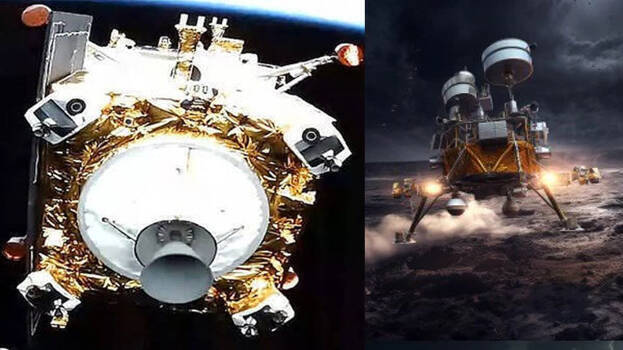 THIRUVANANTHAPURAM: ISRO has decided to postpone waking up Chandrayaan's lander and rover, which are in sleep mode, to today. Nilesh Desai, director of space application, informed that many things have been considered for this. It was originally scheduled to wake up yesterday evening.
The lander and rover that reached the moon on August 23 performed well. As the sun set over the moon, the rover was put into sleep mode on September 2 and the lander on September 4. The sun shone again on September 20. The light reached the South Pole yesterday. But the last two weeks have been colder than expected in the South Pole. The temperatures got colder up to minus 250 degrees.
The batteries in the lander and rover are capable of surviving the freezing temperatures. But the fate of the equipments is unsure. Its functionality will be known today. ISRO says that if it will be a great achievement to reawaken the equipments. Both the lander and the rover were launched for a two-week mission. The rover was planned to travel 350 meters across the lunar surface, but only 105 meters could be covered. The rover was put back into the lander and put into sleep mode.