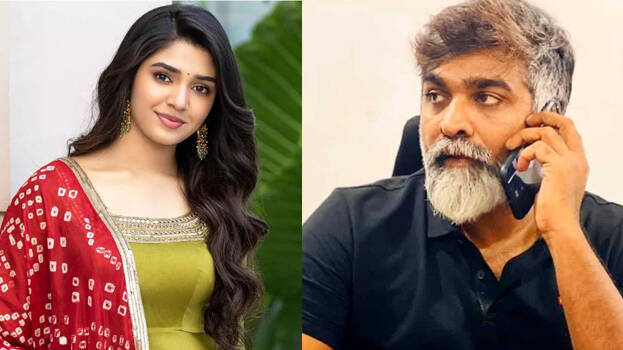 Krithi Shetty and Vijay Sethupathi acted together in Uppenna, a 2021 Telugu superhit film. The two did not act together after this. The reason for this was revealed by Vijay Sethupathi in a recent interview.
"I played the father of Bebamma (Kriti Shetty) in 'Uppena'. The film was a sensational success. After that, I signed a film in Tamil. The makers thought I would appreciate it if Kriti Shetty was paired with me. They sent me a photo of her, saying that she is the heroine. As soon as I saw the photo, I called the film unit and told them that he did not want to. Because I had already acted as her father in Uppena, I didn't want to act with her romantically. That's why I suggested the makers not to take her as the heroine.", Vijay Sethupathi said.
Krithi's upcoming film is the Malayalam movie Ajayante Randam Mokshanam opposite Tovino Thomas. Krithi plays the lead role alongside Aishwarya Rajesh and Surabhi Lakshmi in the movie directed by Jithinlal. This film is also the debut of Krithi in Malayalam cinema.