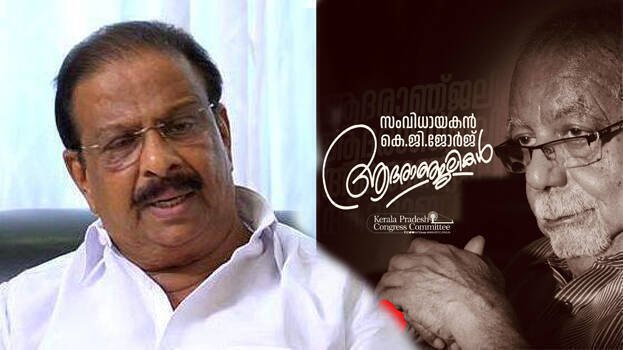 THIRUVANANTHAPURAM: KPCC President K Sudhakaran tendered his apology for the blunder statement he made regarding veteran filmmaker K G George's demise.
" I never had any idea about who the journalist was referring to. The question came all out of the blue. At that time, my old party member's name came to mind and thus I referred him. Amidst asking me many political questions, the journalist easily swapped to K G George's topic and I was left confounded. I could have asked him for more clarification but there happened a lapse. I am apologizing for the error and for the distress caused to party workers and the admirers of filmmaker K G George. Please excuse the inappropriateness shown." Sudhakaran jotted down on Facebook.
In an erroneous statement earlier, K Sudhakaran said K G George was an excellent politician and worker of the party when the journalist actually referred to filmmaker K G George. This led to a troll fest and ridiculing of the KPCC president on social media.