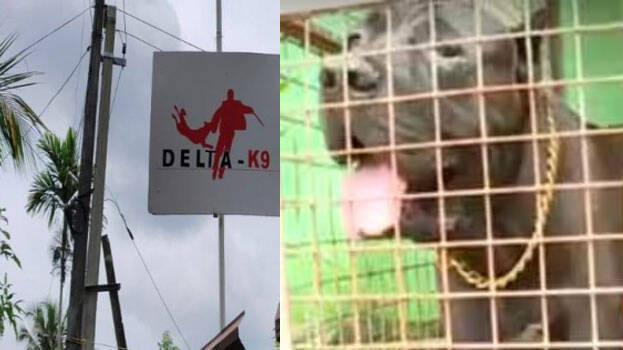 KOTTAYAM: A significant marijuana trade operation protected by dogs was uncovered in Kumaranallur, Kottayam. This illegal trade was concealed under the pretext of dog breeding within a house rented by the accused named Robin. The local police chief and the Gandhinagar police leading an anti-narcotics squad discovered and seized 18 kilograms of marijuana at the location. Upon noticing the police, Robin fled the scene. Subsequent to the raid, the local community became aware of the ongoing drug trade.
This incident occurred early this morning. Robin maintained thirteen dogs including foreign breeds to safeguard his marijuana sales. Both the police and the Excise department had received prior reports about his illicit drug activities. Upon returning home, Robin attempted to release the dogs to attack the officers. He had trained the dogs to attack upon seeing police. Although an attempt was made to set the dogs on the police, they managed to escape. The situation was eventually brought under control with the arrival of a police dog squad.
A team of police officers led by the Kottayam SP promptly arrived at the scene and conducted an investigation. Furthermore, a specialized investigative unit led by the DySP from Kottayam has been assembled to pursue further inquiries into the matter.