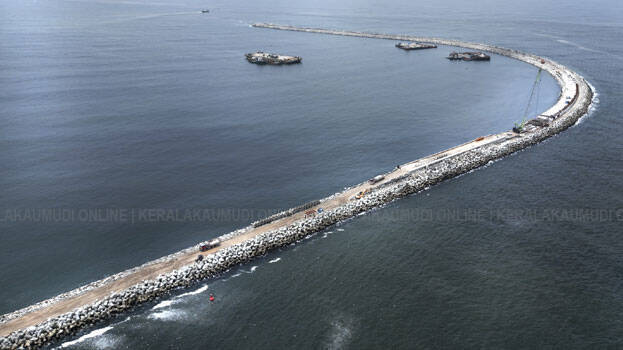 THIRUVANANTHAPURAM: Minister Ahmed Devarkovil announced that the first ship will arrive at Vizhinjam International Port on October 15. The earlier scheduled inauguration date of October 4 was changed due to a delay in the ship's return journey from Mundra, Gujarat caused by adverse weather conditions.
The ship is expected to reach Vizhinjam on October 13 or 14. The minister has set 3 pm on the 15th as the precise time for the inauguration, as efforts are being made to make the ceremony for this dream project attractive. Additionally, the minister mentioned that discussions will be held with Tamil Nadu to address any obstacles in the supply of rocks.
Shenhua-15, a ship carrying cranes destined for Vizhinjam International Port passed through the outer sea facing the port at 2.16 pm on the 24th as expected. The journey progressed rapidly covering 55 km inland from the coast and crossing Kollam at 6 pm. Initially, two of the ship's five cranes will be unloaded at the port of Mundra in Gujarat before the ship heads back to Vizhinjam.