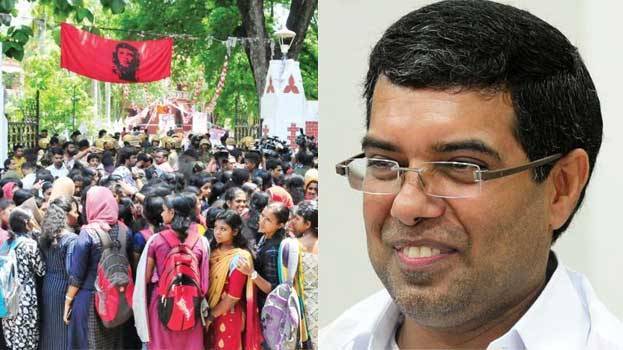 KOZHIKODE: BJP member A P Abdullakutty has censured the SFI in the wake of the recent stabbing incident in the University College.
Taking a jibe at the SFI, Abdullakutty said that SFI-the student's federation of India has changed into Stupid Federation of Idiots.

"The organisation's president and secretary are saying that they have disbanded it in the University College following the violent incidents there. But what actually has to be done is, the SFI, which is trying to create party villages in all places, should be disbanded completely," he said.

Abdullakutty, who had taken BJP membership, was given a warm reception in Kozhikode on Monday. He made this comment while speaking at the reception. Meanwhile, the irony is Abdullakutty was once the State president of SFI.