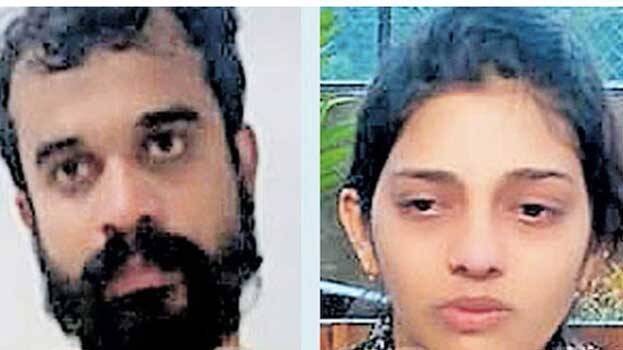 KOZHIKODE: A couple was arrested while attempting to smuggle MDMA in a car. The incident took place near the Pakranthalam pass in Chathangottunada. Vadakara Pathiyarakkara native Jithin Babu (32) and his wife Stefi (32) were arrested in a joint operation conducted by District Anti Narcotics Special Action Force and the police. 96.44 grams of drugs were seized from the couple.
The police have been monitoring the couple's movements for several months after receiving information that Jithin Babu had been constantly selling drugs in Kannur, Kozhikode, and Vadakara regions. The couple was nabbed last night while they were bringing MDMA from Bengaluru. According to the police, Jithin Babu always used to take his wife with him to escape from police inspection.
Narcotics Cell stated that the accused used to purchase MDMA from wholesale dealers in Bengaluru. The accused were produced before Vadakara Judicial First Class Magistrate Court and remanded.