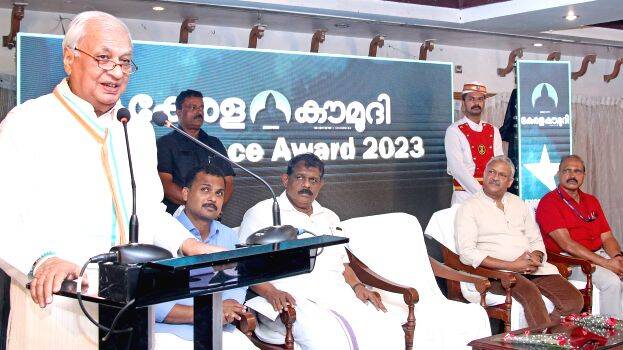 THIRUVANANTHAPURAM: Governor Arif Mohammad Khan said that Kerala Kaumudi is a newspaper that has always raised its voice against the immorality and injustice in society. He was distributing the Kerala Kaumudi Excellence Awards to those who have left their mark in various fields at a function held at Mascot Hotel.
Even before the formation of the state of Kerala, Kaumudi which was started as a weekly by CV Kunjuraman had gained the trust of the society by intervening in various issues. Later, when editor K Sukumaran converted Kerala Kaumudi into a daily newspaper, it became the voice of the marginalized, adhering to the philosophies of Sree Narayana Gurudeva. There are many newspaper editors in our country but when we say newspaper editor only K Sukumaran's face comes to our minds. Kerala Kaumudi is distinguished from other newspapers by its non-partisan independent media work. The word Kerala Kaumudi itself means the moonlight of Kerala. The founders must have given this name with the aim of making the whole of Kerala shine.
Kerala Kaumudi is credited with publishing the first investigative report that led to a minister's resignation and exposing the SSLC question paper leak. Travelling with the changing times, Kerala Kaumudi has also established its foothold in other platforms including television and the digital sector.
Kerala Kaumudi is laudable for going beyond the news and finding and honouring the excellence of ordinary people in the social arena. Gurudeva worked for the society on a non-profit basis. It is great to honour those who work for humanity with awards. A newspaper's ideal of excellence is its commitment to social justice and well-being along with honest news reporting. On this occasion of honouring the award winners, we should also remember Gurudeva's definition of industry as hard work. The governor said that awards like this will inspire the society.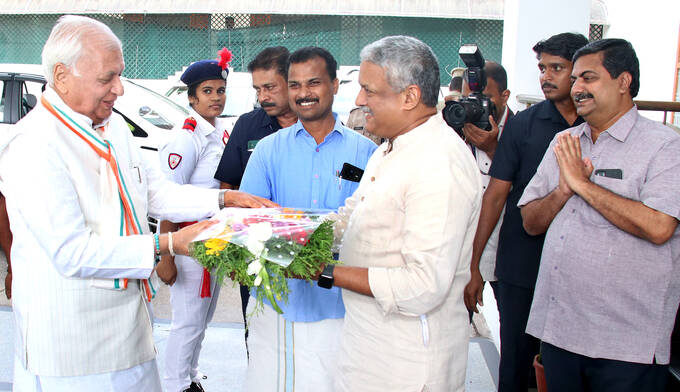 Minister Antony Raju presided over the function. Kerala Kaumudi Chief Editor Deepu Ravi delivered the introductory speech and VK Prashanth MLA delivered the felicitation speech. Kerala Kaumudi Thiruvananthapuram Unit Chief S Vikraman gave the welcome speech.
Dr. Harish (De Renon Biotec Pvt Ltd), AR Rekha (Adirekha Ayurveda), Col. Rajeev Mannali (Defence), Dr. N. Pratap Kumar (Cardiologist, Meditrina Group of Hospitals), Robin Rajesh (Premium Renewables India Private Limited), Ratnakaran Viswanathan (Ratnakala Group), Mohammad Madani (ABC Mercantile Group), Vinod (ASG Eye Hospitals), Charlie Varghese (KTE Tours), Shine Vasudevan (Atma Care), GG Joseph (Mother Teresa Foundation of India), Dr TT Praveen ( Michael Charitable Trust) and D Mohanan (Author) received awards from the governor.