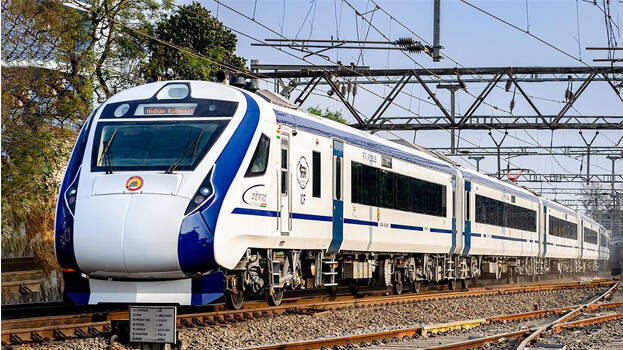 NEW DELHI: Not just one week has passed since Prime Minister Narendra Modi flagged off 9 Vande Bharat trains on a single day. The elite train is the talk of the town and suffice to say, social media is also media is also in rapture over the Vande Bharat train introduction in the country. With all eyes fixated on the new train service, controversy also erupted after the central government deftly managed to paint the new train in saffron color unlike the initial one in blue.
And now, a new Japanese technique introduced to the Vande Bharat trains has caught social media in awe. In the latest, Vande Bharat coaches have come up with a new paradigm of cleaning in 14 minutes. At present, it takes three to four hours to clean a Vande Bharat train. Believe it or not, with the new model, it takes just 14 minutes to reorder and clean the train back to its glitzy best.
Union Railway Minister Ashwini Vaishnaw performed the official inauguration of the new project. The scheme was launched simultaneously in more than 29 Vande Bharat trains from stations like Shirdi, Solapur, Ahmedabad, Kasaragod, Puri, Guwahati, Ranchi, and Chennai.
This method of cleaning was made famous by the popular Japanese bullet trains. The same method will be emulated in Vande Bharat trains such that within minutes time, the return journey will happen, making it easier for passengers rather than experiencing the toil of waiting for another three hours.
All coaches will have four cleaning staff. They will have a deadline to clean the coach within 14 minutes.
The new project has been implemented as a part of Swachhata Hi Seva, a new cleanliness campaign launched by Indian Railways. Indian Railways has shared a video of cleaning Vande Bharat in a new model on social media and it has gone massively viral.
A video of the Secunderabad Tirupati Express being cleaned in 14 minutes has gone viral on social media. Minister Ashwini Vaishnaw informed that the new scheme will be implemented in other trains in India in the future.