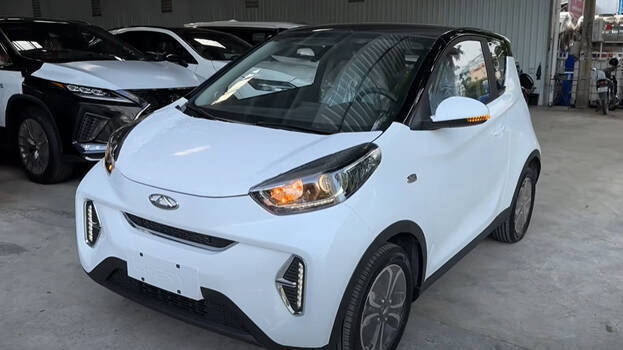 When buying an electric car, the first thing we look at is how many kilometres it can travel on a single charge. An electric car is the most profitable car to drive on the road these days if the price and mileage go hand in hand. A vehicle with a better kilometre range comes at a higher price. However, if a car with a range of more than 400 km is available in the market for less than 10 lakh rupees, will you buy it?
The news about such a car is now being discussed in the automobile world. Chery New Energy, a leading manufacturer in the Chinese automobile world, has launched an electric car with such a feature in the market. Named 'Little Ant', this car even looks like an ant. Priced at Rs 8.92 lakh, the company claims that the car can travel up to 408 km on a single charge.
Little Ant is an updated version of the 'classic Little Ant' vehicle. Little Aunt has many features including a posh interior. Coming to the battery, there are three battery options. The base model has a 25.05 kilowatt battery. This model will ensure a range of 251 km. The second model will be available with a 28.86 kWh battery and a 29.23 kWh battery. These offer a range of 301 km.
Chery's top-of-the-line model packs a 40.3-kilowatt battery. This model with a ternary lithium battery claims a range of 408 km. This power-packed model packs a high-end motor that churns out 76 bhp of power and 150 Nm of torque. This vehicle will cost between Rs 8.92 Lakh and Rs 9.49 Lakh in Indian Rupees.