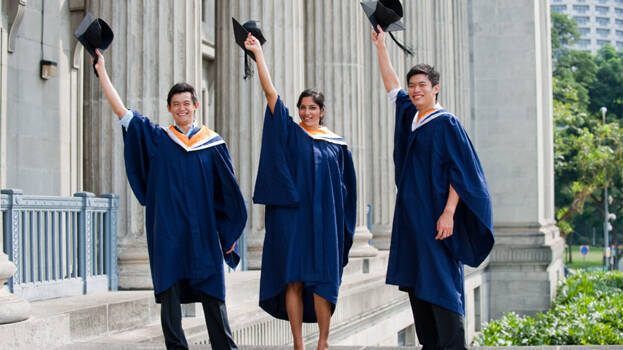 NEW DELHI: The number of Indian students pursuing higher education in the United States has broken a new record for the third consecutive year. As per the Open Doors Report (ODR) released on November 13, the count of international students from India in the United States surged by 35 percent reaching an all-time high of 268,923 Indian students in the academic year 2022-23. More than one million foreign students are studying in the US with over 25 percent being Indian students.
The Open Doors Report is a US initiative that applauds the advantages of international education and exchange. It marks the commencement of International Education Week (IEW) held annually.
Data from the Open Doors report for 2022/23 showcases significant increases:
Indian International Students in America: 199,182 (2021/22) to 268,923 (2022/23) - a 35% rise.
Graduate students: 27,545 to 31,954 - a 16% increase.
Postgraduate Students: 102,024 to 165,936 - a remarkable 62.6% surge.
OPT (Optional Practical Training): 68,188 to 69,062 - a 1.3% increase.
In a noteworthy shift, India has surpassed China for the first time since 2009/10 becoming the largest source of international undergraduate students in the United States. The count of Indian postgraduate students soared by 63 percent to 165,936 students compared to the previous year – marking a rise of almost 64,000 students. Additionally, Indian undergraduate numbers also escalated by 16 percent. India leads in the number (69,062) of people obtaining Optional Practical Training (OPT), a temporary work permit facilitating field-of-study related experience.
The US embassies and consulates in India granted a record number of student visas during the primary student visa season of June-August 2023. American consular officers issued 95,269 visas in F, M and J categories marking an 18 percent increase from the same period in 2022.
US Ambassador Eric Garcetti lauded this achievement, stating, "Every Indian student in America and their supportive families merit acknowledgment for this accomplishment. The decision to study abroad and opt for the United States signifies a valuable investment for you and your family, bridging our nations closer and steering us toward a brighter future."
The US Department of State operates six Education USA offices across India (New Delhi, Chennai, Kolkata, Mumbai and Hyderabad) offering free counselling services remotely and in person. These centers provide accurate, comprehensive information about studying in the US and assist in finding suitable programs from accredited institutions. Students seeking further information can download the EducationUSA India app available for free on iOS and Android devices or visit https://educationusa.state.gov/country/in.
The annual Open Doors Report is published by the Institute of International Education (IIE), conducting a statistical survey on international students in the United States since 1919. Since 1972, the IIE has collaborated with the Bureau of Educational and Cultural Affairs under the US Department of State to publish this report which also covers international researchers at universities and students enrolled in pre-academic intensive English programs.