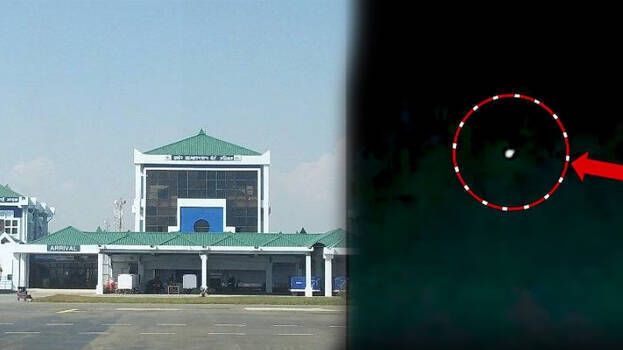 IMPHAL: An unidentified flying object was spotted over the runway at the Imphal International Airport in Manipur on Monday. Immediately after this concern, the India Air Force dispatched two Rafale fighter jets to conduct a search. Military sources have informed that the Rafale jet was sent immediately after receiving the information.
A Rafale aircraft fitted with advanced sensors searched the area but failed to detect anything. After the first flight returned, another flight was dispatched to carry out the inspection.
At the same time, officials are investigating the video of the unidentified object above the runway. A drone-like object flying over the runway was spotted around 2.30 pm on Sunday. Almost two flights were delayed and some were diverted following the security threat possessed by the unusual presence. According to NDTV, almost 1000 passengers are stranded in the airport with major flights getting delayed. Some other people who completed boarding at 3 pm had to wait until evening 6 pm to get clearance.
The Eastern Command informed that the Air Force has activated the Air Defense Response System based on the sightings at the airport. Chipemmi Keshing, director of Imphal Airport, said that the unidentified flying object resembled a drone.
It is reported that the colour of the flying object was white. The object first flew over the terminal building and hovered over the ATC tower for a while. It is also reported that it went to the southwest of the runway from there.