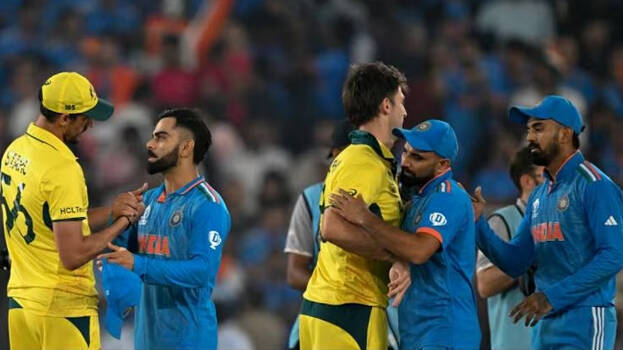 Breaking many Indian hearts, Australia played dazzling cricket on Sunday, winning the World Cup in Ahmedabad. Almost 200,000 spectators were flummoxed to silence seeing India lose on the last big stage.
But do you know how much prize money awaits the team that wins the World Cup? It will be 83 crores ($10 million) for the Aussies this time. Rs 16 crores will be given to the runner-up team. That means India will get about 16.67 crore rupees. The teams New Zealand and South Africa who lost in the semi-finals will get Rs 6 crore each.
Apart from this, there is a prize for each match won in the group stage. Teams will get prize money of Rs 33.29 lakh for each match they win in the group stage. Accordingly, Australia, who won seven games in the group stage, got Rs 2.25 crore, while India, who won nine matches in the group stage, got Rs 2.90 crore more. It is reported that Pakistan, Afghanistan, England, Bangladesh, Sri Lanka and Netherlands teams will get 84 lakhs each.