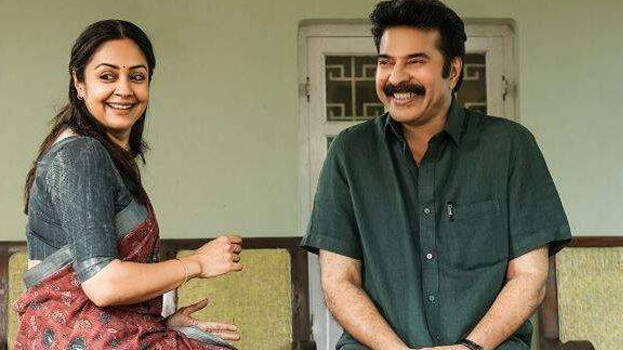 Mammootty and Jyothika starrer 'Kaathal-The Core' is gearing up for its release. The film, directed by Jeo Baby, will hit theatres on November 23. This is the first time South Indian beauty Jyothika is pairing up with Mammootty. This film also marks Jyothika's comeback to Malayalam cinema after 12 years.
With just a few days to go for the film's release, reports are claiming that the film has been banned in certain countries. According to the reports, 'Kaathal' has been banned in Qatar and Kuwait. The content of the film is reportedly the reason for the ban. Earlier, there were reports that Mammootty was playing a homosexual character in the film. Last year, Mohanlal's film 'Monster' was also banned in these countries because of its content.
Other actors in the film are Lalu Alex, Muthumani, Chinnu Chandini, Sudhi Kozhikode, Anagha Aku, Josie Sajo, and Adarsh ​​Sukumaran. Cinematography by Salu K Thomas. The film is produced by Mammootty under the banner of Mammootty Kampany. The film, written by Adarsh ​​Sukumaran and Paulsen Scaria, is distributed by Wayfarer Films.