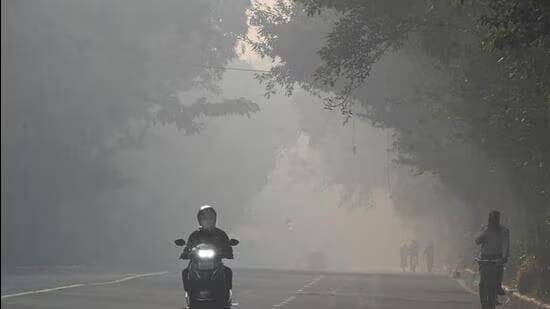 NEW DELHI: Air quality worsened yet again in Delhi and its suburbs. The weather forecast says that there is no chance of relief in the coming days. Meanwhile, schools in Delhi reopened yesterday.
The air quality index in Delhi recorded 338 yesterday morning. There was a slight relief in the air pollution due to the increase in the speed of the wind the other day. Following this, the ban on construction activities and trucks was lifted.
Meanwhile, BJP leader Shehzad Poonawalla blamed Chief Minister Arvind Kejriwal for the pollution in the Yamuna river. He said that the money given by the Centre for cleaning the Yamuna was used by the Kejriwal government for publicity and corruption.